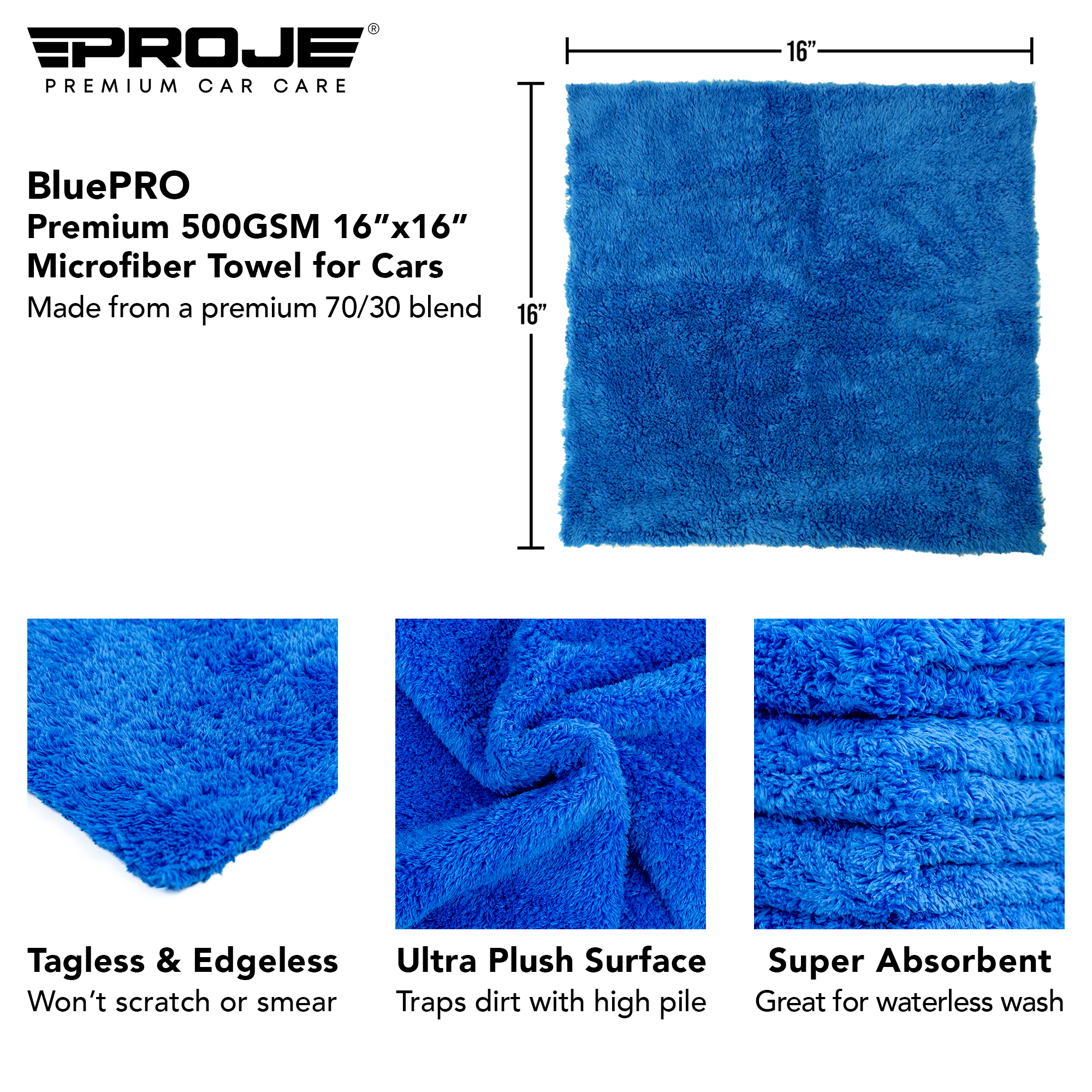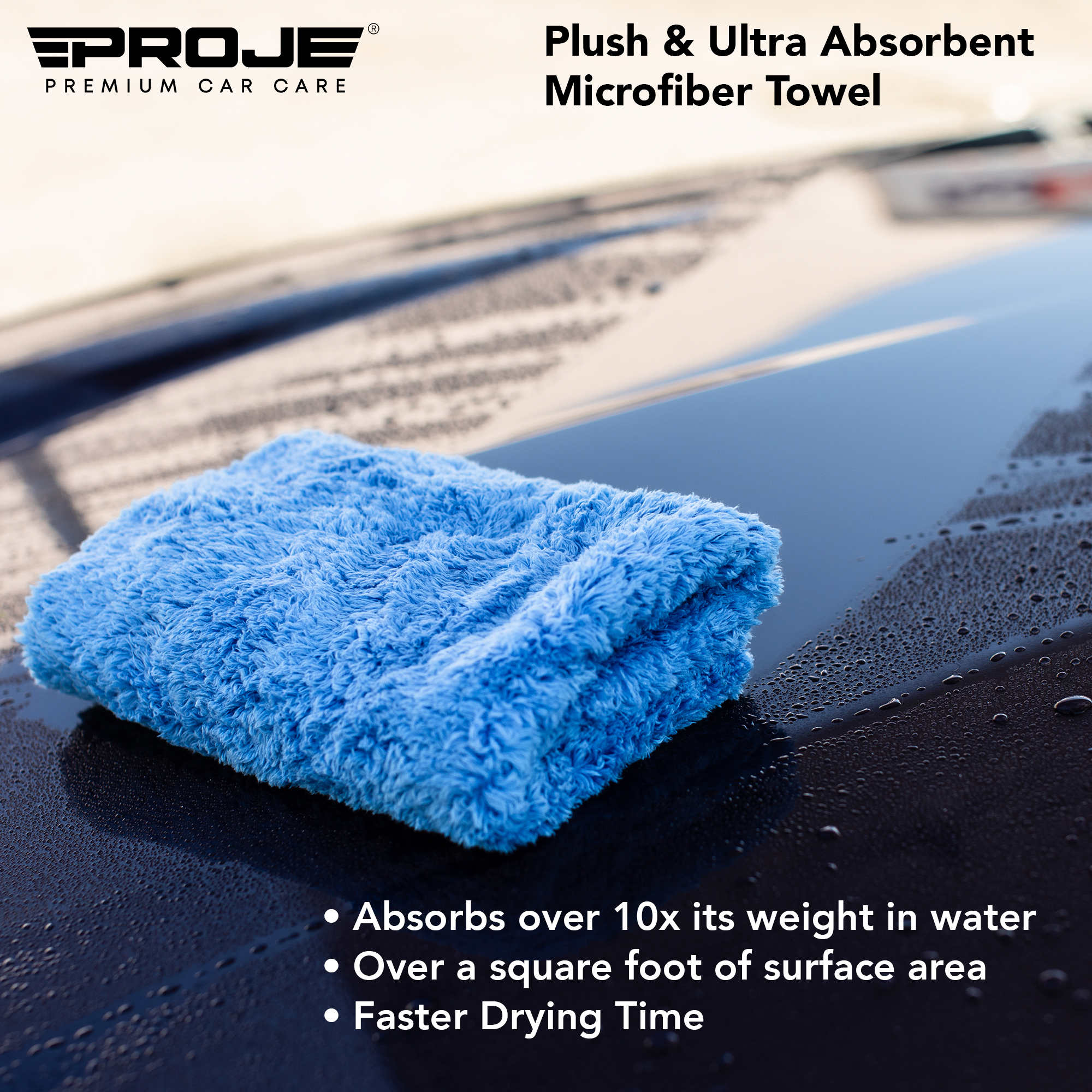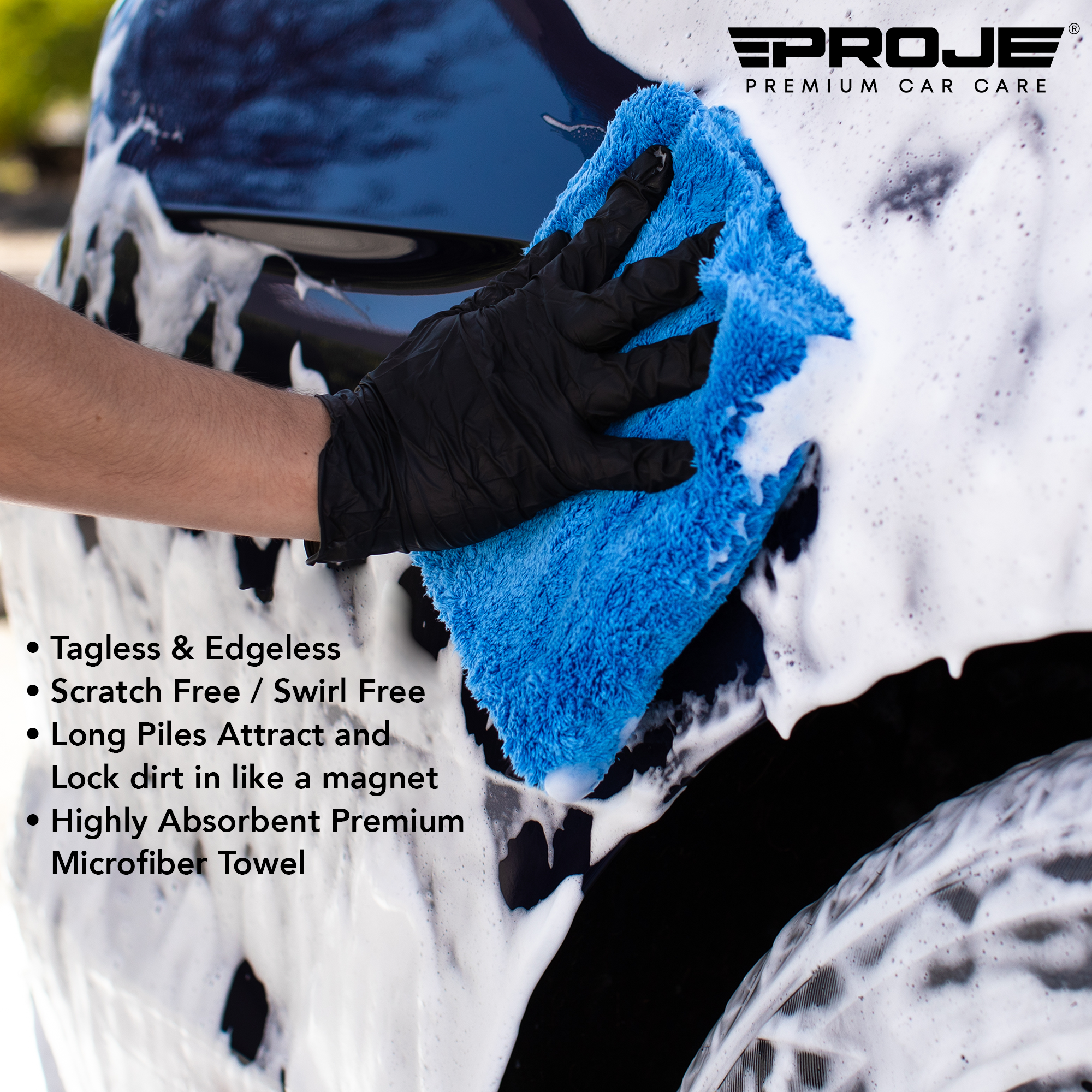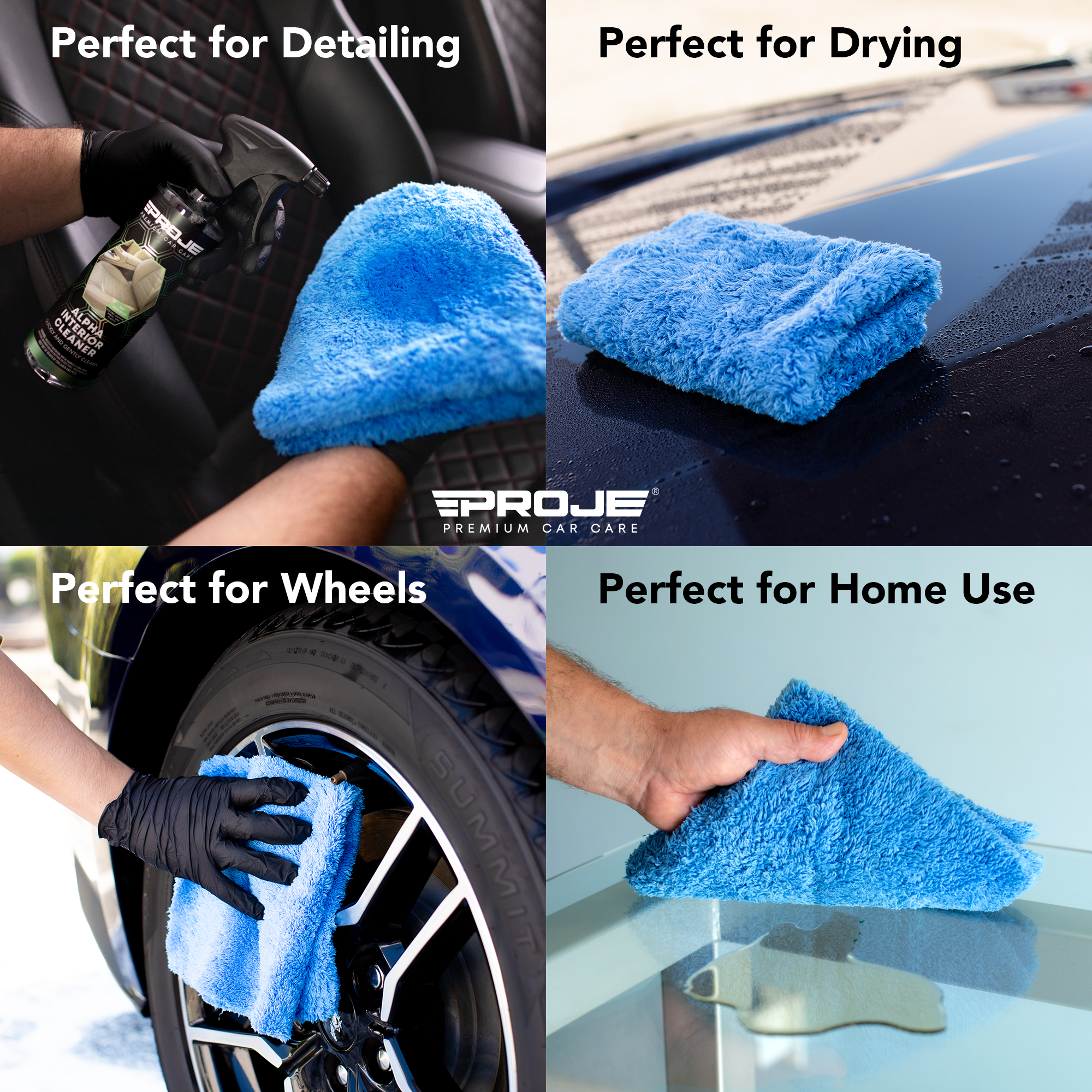 BluePRO (Pack of 3)
$11.99
Proje Premium Car Cares professional grade plush Blue Microfiber Towels are edgeless, tagless, and rated at a premium 500 GSM (Grams Per Square Meter), making it the softest towels Proje offers. Ultra-Soft, Plush-Long Pile Non-Abrasive Microfiber Cloths will not scratch paints, coats, or other surfaces. Great for windows, glass, mirrors, chrome, screen, car, and all kinds of smooth surfaces. Extra plush, ultra-soft, super absorbent, thick, heavy-duty, durable, and scratch-free. Super plush and smooth, the long piles of microfiber quickly and easily remove the residues of detailing sprays, waxes, compounds, and sealants. Use it dry like a super dust magnet to clean your house, car, and boat, or absorb water like a chamois towel. Damp the microfiber towel with water to shine mirror, glass, bowling balls, or polish chrome without any polishing chemical. Magically lifts dust, dirt, and grease away from your cleaning surface without leaving streak marks. The towel can be folded into a comfortable pad for efficient use. Great for cleaning musical instruments such as guitar, violin, piano, oboe, flute, and more. Clean your prescription or sunglass lenses, computer screens, cell phones, and LCD screens.
Durable up to 500 wash cycles. Recommend washing separately on delicate and tumble dry low or air dry.
Multiple colors available in 3 and 6-Pack bundles
Reviews on TrustPilot, Amazon, and Facebook
William Smith
This takes the anxiety of when to buff off from "flash times." I purchased the prep and ceramic bottle bundle, and the process was extremely easy, leaving a deep and glossy shine. I saw the ad on social media and decided to give them a chance, I'm glad I did! I'll definitely be using their products for a long time.
Jane Sy
I was skeptical when I first saw the ad for the ceramic coating, I purchased a bottle and tried it and I was amazed by the results! I almost purchased a tiny bottle from another company for over $150 I am glad I came across this before I did! Yes I use proje products on my nissan skyline r32!!
Jack Bailey
This stuff is amazing. I've tried a few other sio2 coating and of course butter wax and things. But this stuff blows them all away! Awesome shine. Awesome hydrophobic properties. Nothing wants to stick to my truck now. Just wash away with water! Awesome product! I'm satisfied.